Create Route 53 Resolver Rules
Create Route 53 Resolver Rules
The next step is to create Route 53 Resolver Rules. Route 53 Resolver rule allows to define two actions: Forward or System.
With Forward, you can configure Route 53 Resolver to forward DNS queries to an external DNS resolvers (eg DNS server on- your premise).
With System, Route 53 will query internally for domain name resolution (Private DNS zones, VPC DNS, and Public DNS).
Go to Route 53 console through the search box and find Route 53.

In the left sidebar, select Rules and select Create rule.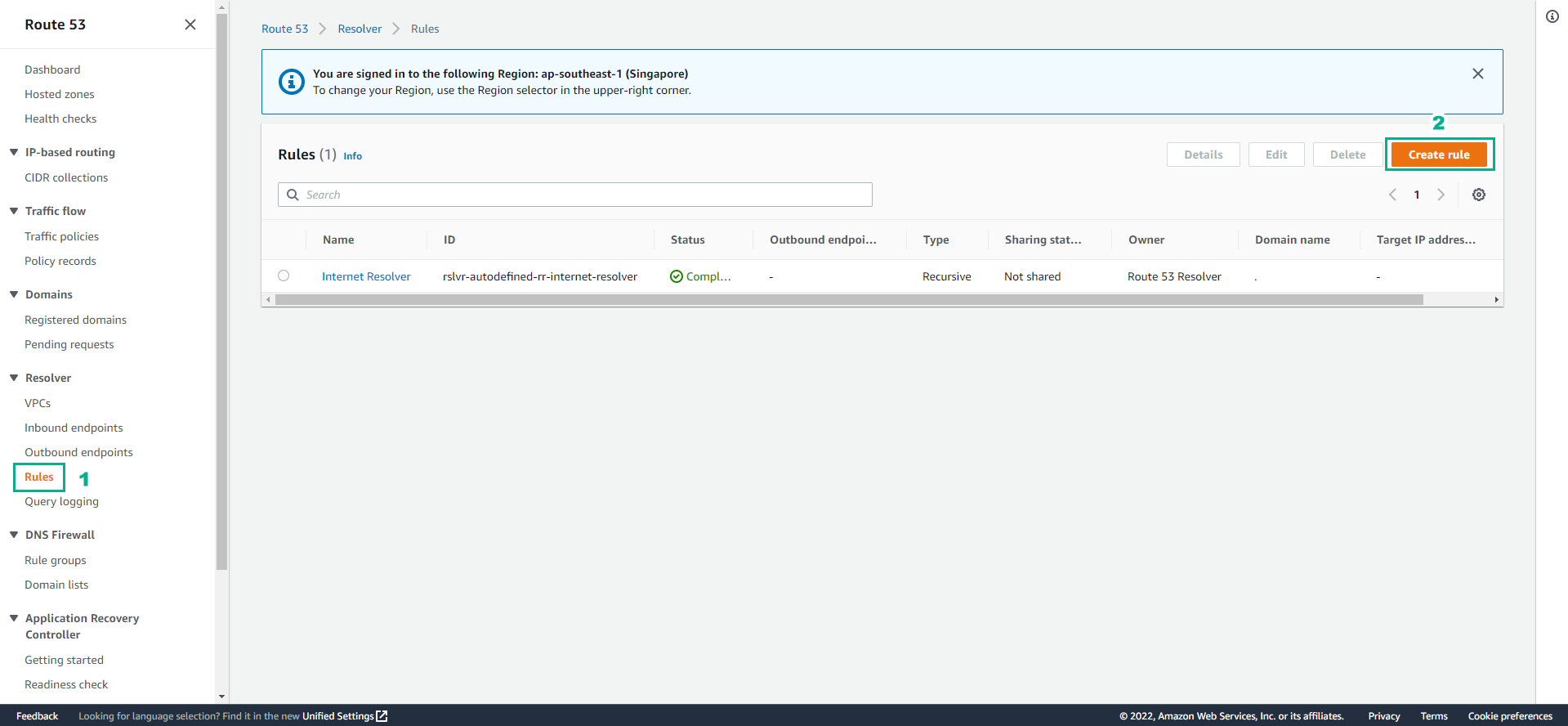 Enter the following information:

Name: ForwardToOnPremAD
Rule type: Forward
Domain name: onprem.example.com. (This is the domain name of the directory you created in the previous section)
VPC that use this rule: HybridDNS-VPCStack
Outbound Endpoint: R53-OutboundEndpoint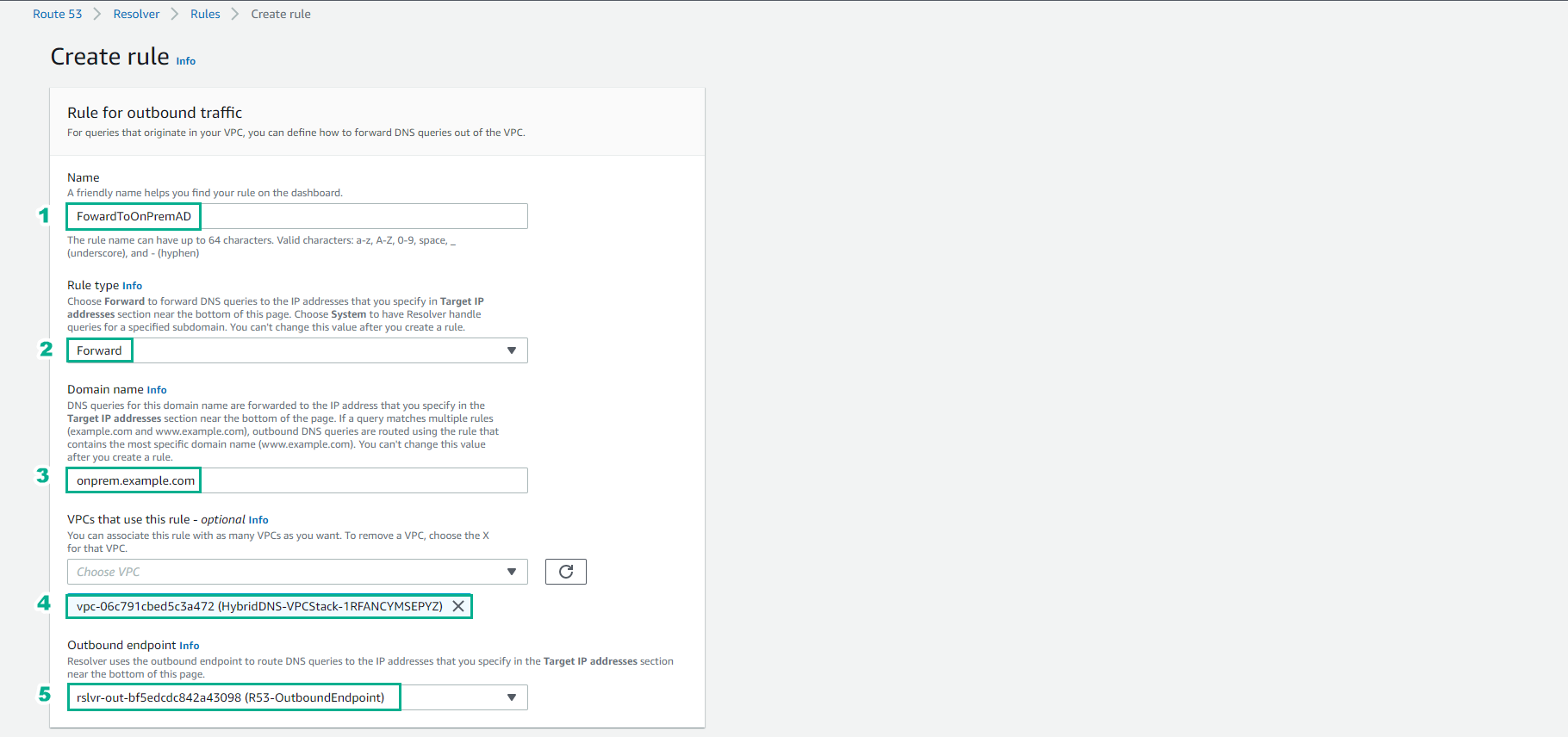 In the Target IP addresses, enter the two recorded AWS Managed Microsoft Active Directory IP addresses. Note, you need to select Add target to add a second IP address.

Finish creating Route 53 Resolver

You have now configured Route 53 Resolver to forward queries for onprem.example.com to another DNS resolver (eg AWS Managed Microsoft AD). The domain name, onprem.example.com, simulates a DNS domain hosted by your DNS on-premise system.